Leona Queen's new website has been online since last Wednesday, and this rising star has been the talk of the town since the announcement that she was going play the part of the Belgian celebrity Pascale Bal in the movie "Dennis Black Magic vs. Belgium".
The media has spend exposure on her new website, especially after she announced the news that she is working on a very special project for her website. She is working on a new adult project of her own titled A Queen's Sex life. It will be on her website leonaqueen.com for every one to watch totally for free. This is an reality movie in witch we see her on the go with a camera having sex in her private life. There will be no stars, cutting or editing in it, just hot sex! It will give us an uncensored sneak-preview of what we can expect to see of this porn star in the future.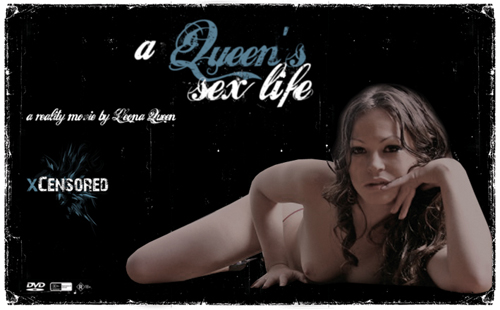 Leona: This free online movie, where I am working on at the moment, can be called "special", not only because it will be free online to watch, but also it will have no stringa attached, just press play on the site and the movie starts, no mail address needed!.
A lot of models are trying to get money with small movies and photo series on their sites, I see it like a good advertising to the people who like to see porn, the fans and my professional adult contacts.
The quality can be called "home made" but al least you will get a hot look from the real me! I will shoot 6 till 8 weeks so that different parts of my sexlife will be exposed in A Queen's Sex life. After the movie is online for free I am more then ready to be booked by professionals, they can contact me on email
.