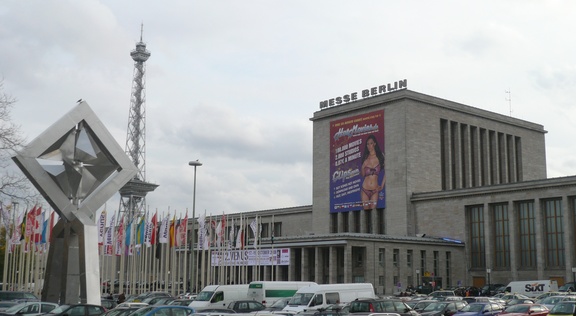 First day at Venus festival in Berlin is for professional only. But there is still lot of people in the alleys, businessmen and journalists.
Black Angelika knows me well as it is the 4th festival I meet her (Lisbon, Milan, Madrid, Berlin), each time with a different company! This time she is with Daring, as well as her good friend and fellow Romanian Lucy Belle.
Blue Angel is visiting them from her stand at sexsense/playvisionmedia/21sextury. At the same place, you can find 2 other Hungarian cuties with Bambi and Anita Pearl. Anita doesn't speak english so Bambi translated for me.
Valentina Rossi just arrived from Prague at the end of afternoon. She had fun with director Fred.2KN of Parliament Adult Entertainment presenting their latest work Schyzo Fuck.