The 16th edition of FICEB took place last week, leaving for the first time Barcelona for Madrid. The location was a big disco, La Fabrik, with its dance floor serving a main stage for striptease shows and companies stands outdoors in a nice garden, including water places with swans and ducks! With an average temperature of 35° Celsius in Madrid and so many beautiful babes, it was as hot as ever. However, there was much less spectators than in the past editions, surely because of the European football championship competition, probably also because it was located quite far away from the center of Madrid, about 25 kilometers and more than one hour by public transportation.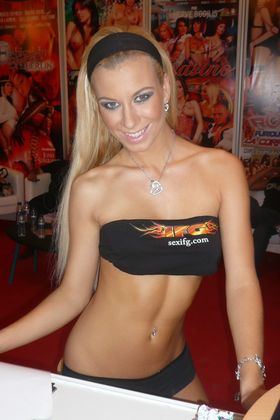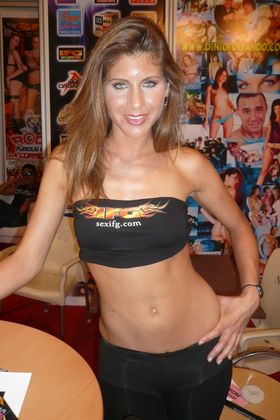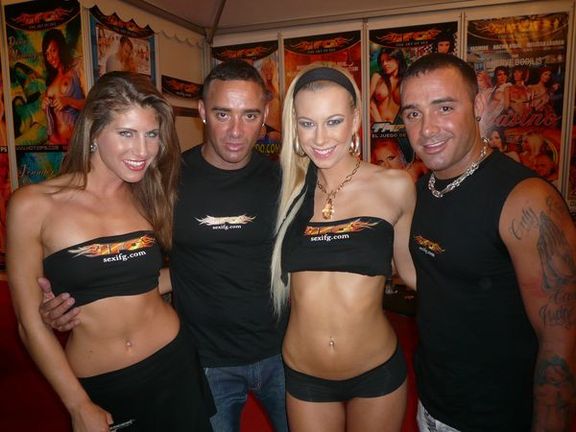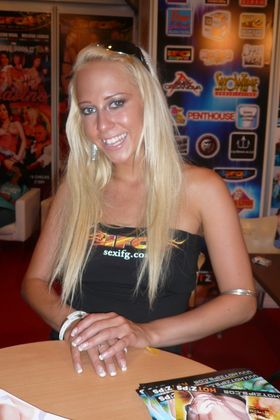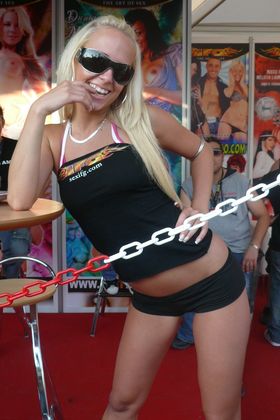 IFG, one of the most important porn companies in Spain, had a trio of Czech girls. Tall and slim, with long hair and blue eyes, Angelina Love and Jennifer Stone look like sisters. Both girls were eying the Garcia twins, Dinio and Rafa, very famous in Spain before starting a career in porn. Carla Cox was a last minute guest at the festival, coming directly from Ibiza.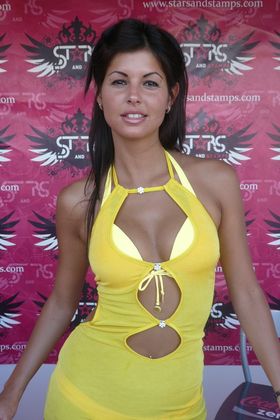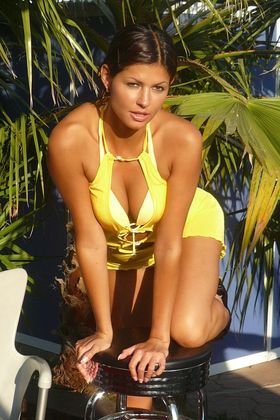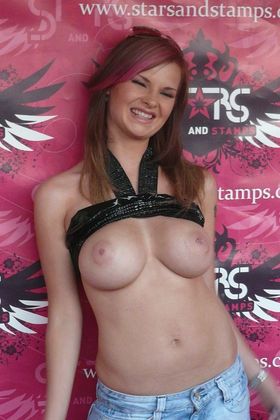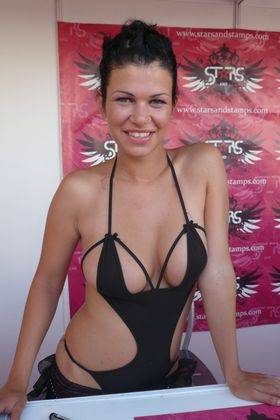 Stars and Stamps was making some noise with Nacho Vidal demonstrating his talents as a DJ. Lucky was there with her Spanish boyfriend, Nick Moreno. She is speaking Spanish fluently. Virginie and Tarra White were also there, like last year in Barcelona.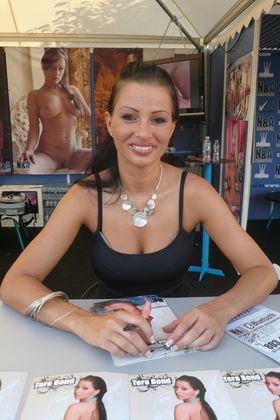 Negro y Azul had Bambola, Tera Bond and Bulma Rey. Sunny Leone, one of the most beautiful women of the festival, was representing America.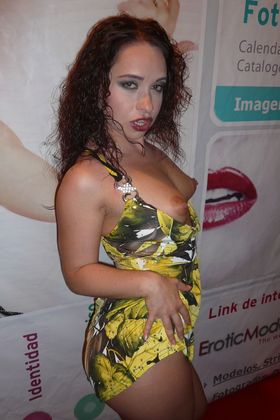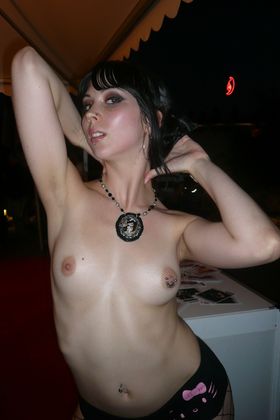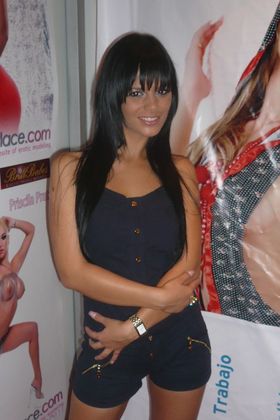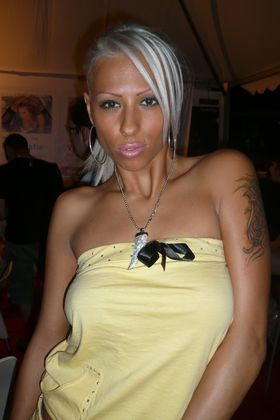 Erotik Models was packed with eurobabes: Black Angelika (as cute as ever and happy to be EBI's top starlet) Jennifer Love (who wants us to change her pic) Black Diamond (a cool girl) Olga Cabaeva (who speaks many languages). Also a few French girls were coming to FICEB for the first time, Milka Manson (who was a bit disappointed about the lack of fetishists at this festival) Cecilia Vega (a really horny girl and a truly nice person) and Megane (who is a bit crazy)