A first for EuroBabeIndex, almost direct live from Prague, a special report on the set of a porn feature movie shooting full of eurobabes!
Dennis Black Magic, the famous Belgian director, wrote a story about the revenge of a betrayed woman, Femme Fatale. DVD is scheduled to be released in May 2007 in the Black Magic Gold collection.

Short story:
Every woman has a secret, what is the secret from Sharon? A story about passion, murder and sex! Sharon is trying to live happy with her husband, but the moment he wants to let her killed by hitman Alec, Sharon will take with her body revenge, she is Femme Fatale till the end

Bad guys, girls gone bad, real guns and of course real sex!
Main character Sharon is played by my personal fave Jennifer Stone with also Angel Dark coming back for a boy/girl anal scene, lesbian goddess Nella and Christina Tribal a new girl in the business. Boys are lead by top Czech actor Robert Rosenberg as Alec with also Lenny Ewil and Erik Devil.
Location is a big luxury villa near Prague with inside swimming pool and many rooms. Technical crew is Czech too, four experienced professionals. Dennis is assisted by Kelly, who is also make-up artist. Production is managed by Robert's wife Janet Alfano who stopped her porn career because she is now pregnant!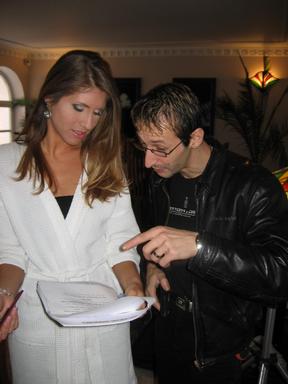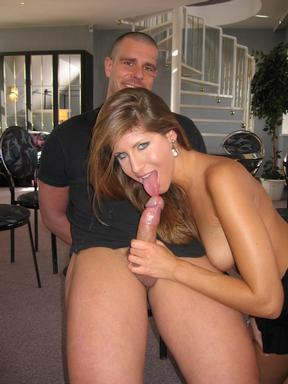 First scene shot is actually the last scene in the movie but this is the magic of cinema! Before a scene, Dennis always takes time to talk to actors about the script and tell them how he wants the scene to be played before letting them freely improvise for the comedy lines and also the action!
This scene had Robert handcuffed on a chair which was quite uncomfortable for his wrists. For the sex part, the choice of positions was obviously limited to cowgirl (normal and reverse).
As Robert's Rebel Agency new motto says, Porn is a serious job, but you always have some funny moments like when Jennifer showed her special technique of handjob with two hands. Also, an incident happened when one of her earrings fell into the pants of Robert after some furious moves!